Dog Parentage Test
Price: $198
Testing: Sire, Mother and Pup
Timeframe: 10 working days after we receive your samples at the laboratories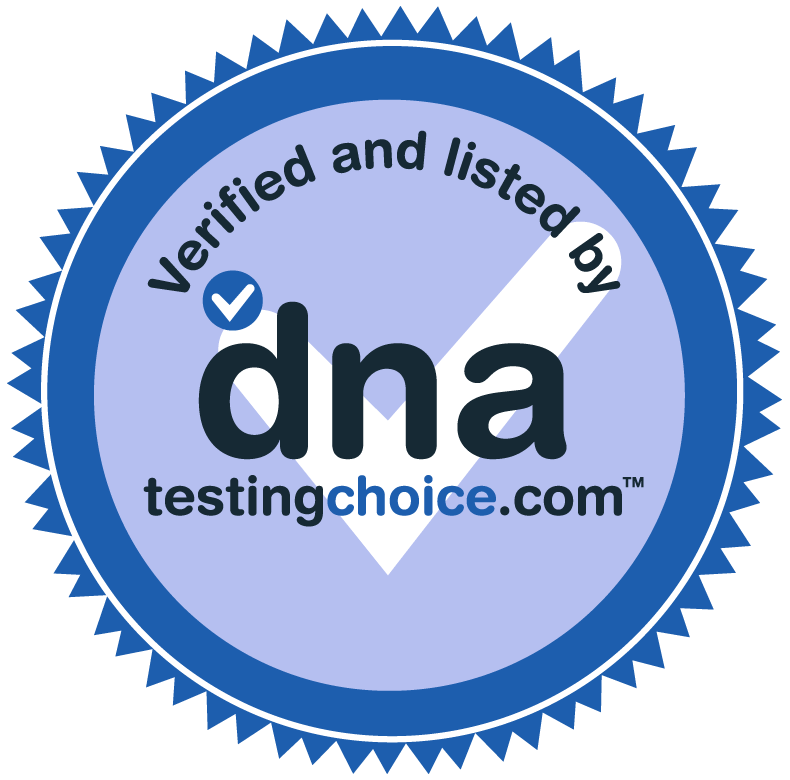 A dog parentage test is a means of accurately determining the parent/s of a dog. If you plan to have a successful breeding programme and build a sound reputation amongst dog breeders, dog parentage testing is a valuable tool. This test is mainly carried out by dog breeders who need to ensure they have accurate breeding records as this will help them provide a guarantee of the dog's ancestry and pedigree. Canine parentage testing can be carried out at any time – even on new born puppies – just send us the canine samples and give us a few working days to issue your results.
Our dog parentage test begins from just $198 and includes testing of Sire, Mother and Pup. Using a profile of 16 genetic markers and a DNA amplification and replication method known as PCR (polymerase chain reaction) we can confirm parentage with a probability of 99.99%. Your results will be ready in just 10 working days from the moment of receipt of samples at our laboratory.
Science and Results DNA Parentage Test
Results of a canine parentage test are extremely accurate at confirming or excluding whether an alleged sire is truly the biological sire of a litter of puppies or a puppy. If the tested sire is the biological sire of the puppy/puppies our results will show a 99.99% probability of parentage. If the tested sire is not the biological sire, the probability of parentage will be of 0%.
International Biosciences has customer care team is at your disposal, ready to answer any questions you have about our canine parentage testing service – contact us today.
Important: Testing without The Mother
It is important to include the sample of the mother in the test. We do not recommend carrying out the canine parentage test without the sample of the mother as this can lead to inaccurate results. If the mother's sample is not available we can still perform the test but we will need to carry out extended testing with more DNA markers to compensate for her absence. We charge an additional $54 per tested canine to perform the additional markers to solve the case. Contact us if you require motherless dog parentage testing.
Sample Collection For Dog Parentage Testing
Sample collection could not be quicker and easier. We do not require any blood samples. All we need is a saliva sample collected from the dogs using mouth swabs. When swabbing the mouth, you need to ensure you hold the dog's head firmly in place. Before collecting sample, it is important to make sure the dog has not eaten anything for at least 1 hour.
Our kit will provide you with everything you need, including instructions, sterile mouth swabs and registration forms inside your kit.
Why test the mother?
Having the mother's DNA makes testing more accurate. A sire may be falsely confirmed to be the biological father if the mother's sample is not used. Having the mother's sample helps the laboratory exclude her share in the genetic inheritance of the offspring. When the mother is not available, extended testing can be done to determine proper parentage.
FAQs
More uses for our canine parentage testing
Canine parentage testing can be used to assure buyers of the dog's pedigree by providing a scientific record of the dog's ancestry. It can also be used to distinguish between sires in cases of multiple-sired litters.
What happens cases of closely related sires?
In some cases we may suggest carrying out extended testing. This is often the case where the sires are closely related (perhaps brothers) and thus, the results of a dog parentage test may not be accurate because of the similarity between the DNA profiles of the alleged sires. Testing an additional 13 markers (therefore, a total of 29 markers) can help provide you with an accurate result.